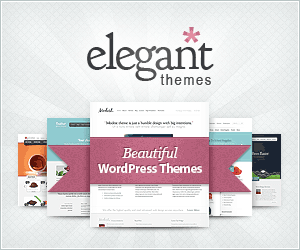 Every online entrepreneur who uses WordPress to market their products on the internet understands that small details make big differences and using WordPress business themes is a smart way to start. These differences can be achieved by using Wordpress business themes to help you build a professional looking and functioning website.  Not all themes are created for a single purpose, so if you are running an online business, it is important to use the best WordPress business themes to suit your business needs.
Your business could be simply selling an eBook, or even a million dollar business, it does not matter because everyone is using WordPress. Each theme is different in its own unique way. There are themes that will suit you if you sell products, themes that you can use if you offer services, or even specialized themes to cater to those who work in real estate. Heck there are even WordPress business themes that are suitable for writers. I can almost guarantee that there is a theme for every kind of business. We can even build an online store, using an eCommerce theme of course, without the help of an expensive web designer!
Why Do You Need a WordPress Business Theme
Many people might be sitting back and thinking to themselves "my my business is not that big so I do not need a WordPress business theme yet". Are you sure about this? Here are some great reasons to build a WordPress website from scratch and use a professional WordPress theme from the beginning.
A WordPress business theme will make you look professional from the start and does not scream "I am a newbie!"
People will be more inclined to purchase what you are selling if your website looks professional from the start.
SEO, which can be difficult for newbies, is most often built in to professional business themes.
Free WordPress themes are not worth the hassle. You spend literally hours adjusting them and tweaking them just to get the free theme to look good.
Particular WordPress business themes are made certain businesses and therefore can convert your customers into sales. For example the product website mentioned above can create a professional looking home for your precious product. There will be no guesswork in what you should include in this website as simply have to fill in the blanks.
Buying a premium WordPress theme is safer when it comes to business, as you know that the code is clean, as they say. This means that the theme has been tested and bugs have been demolished, therefore allowing the theme to work well, with no problems arising.
The best thing about getting a professional WordPress theme is the support that comes with it. It really does not matter how technically minded you are, having the support of the theme developer and the users is a valuable time-saver. Why work a problem out yourself, when someone else has already been there and done that!
Six WordPress Business Themes for You to Consider
It is always recommended to look into each theme to determine which one is right for you. To help you decide, I created a list of 6 popular WordPress themes that you can use to build a business website.
These themes are from the Elegant Theme collection. This is simply because I see this as the best value professional WordPress theme deal. (Equates to .50 cents a theme) Of course you can get something more technical like Thesis, however these themes mentioned below come ready to go, which is great for any new webmaster.
#1. The Corporation
The Corporation is a professional and sleek theme that is perfect for business sites. It is straightforward in giving your readers information about you. It boldly shows your company name and its tabs located at the top of the page give way for potential customers to learn more about you and contact you. The page is built to look sophisticated so that you can impress your visitors.
The Corporation features the jQuery slider that prominently displays details about your business. The jQuery slider also serves as the attention grabber because of its behavior and the information that it contains. Moreover, The Corporation is available in six different colors. This is to make sure that you can make a unique website that will suit your business style.
Elegant Estate is a simple yet elegant theme for real estate businesses. The theme simply lets you display photographs of the properties as well as information about it. At first sight, your visitors will be able to learn the most important information about your products. It is made to make browsing for listings easy. It also adds special integration features for information about the property such as Google Maps and photographs.
Like most WordPress themes, Elegant Estate is completely localized to make translation easier. The theme comes with .po and .mo files that you can use to translate the themes with ease. You do not have to tediously edit PHP files for hours. Elegant Estate is the perfect theme for business owners who want to establish a professionally elegant online presence. This is a sure way to attract visitors and increase sales.
#3. My Product
As the name of the theme suggests, My Product showcases your products straightforward. For corporations, this is the perfect theme to let the customers know about their products and services without all the mumbo-jumbo. The theme looks smooth and gives off a corporate feel. It features a page based design which make it versatile yet powerful.
Like other WordPress themes, My Product comes with perpetual updates. That is to make sure that your theme is always compatible with WordPress. Starting at $39, you can have unlimited access to theme updates. This way, you can operate your business assured that your websites are running at their best all the time.
#4. Trim
Trim is renowned for having several awesome characteristics. It is fast, versatile, professional and simple. Trim was created according to the requests of online entrepreneurs, particularly their need for a lightweight and stylish design. The layout of the theme is unbelievably crisp and refreshing despite all the simplicity that it exudes. And because it is packed with amazing features, it is the ideal theme for a great range of business websites.
Trim is a fast theme that is designed to perform well on all popular browsers. There are countless customers around the world who use different browsers so it is just reasonable that your theme is designed to work with them well. This way, your business becomes more accessible to different people from different parts of the world.
#5. The Professional
If you want a sleek and professional business website, The Professional is the perfect WordPress theme for you. The Professional does not have the features that you do not need. So in its homepage, you will see nothing but the information that you want to have. Because this theme is simple, your visitors will be able to understand the site and navigate around it easily. It has three short blurbs as well as a slider that calls for immediate action.
Like other WordPress themes, The Professional uses the best coding practices to make sure that it is secure and fast. It is compliant with W3C and frequently undergoes security audits. This premium theme guarantees you the level of quality that you can never find in free themes. Indeed, a premium WordPress theme is a worthy investment.
#6. Nova
Nova has a simple yet sharp design that lets the users use their intuition when navigating around the site. Its greatest strength lies in its homepage that lets you use two areas to arrange your content. The multiple slider that breathes life into the design comes from the feature slider that offers superior versatility. Feature slider is believed to be the most versatile slider ever built.
Like the other WordPress themes, the Nova comes with unparalleled support. If you need assistance with your new theme, you can communicate with the support staff and let them address your technical concerns. You can rest assured that your themes are running without a glitch, thus enabling you to continue providing great user experience for your visitors.
Internet marketing is a competitive field that requires you to be unique in order to gain a strong presence. These WordPress themes can help you achieve that ubiquity. Sign up and get the themes so you can start increasing your sales today. I forgot to mention that this theme is also Mobile and Tablet friendly, which is definitely designed for the future of website building.
The great thing about choosing one of these elegant themes it is that you can change your mind and choose another theme from the package. I have an Elegant themes membership and love the fact that I have access to over 60 fantastic WordPress themes.
How Much Does It Cost To Build A Business Website?
Well back in the old days, building a website was very expensive. You had to hire a web designer and get a custom can play made for your website. However nowadays, by using WordPress, you can now build a website for well under one hundred dollars. In fact you must read my article about turning a hundred dollar investment into a million dollar business.
But let's get back to the costs:
You will need to buy decent Web hosting for around $4.95 a month. Use my coupon code and get 25% off. MITZSave25
 You will also need to buy a .com domain name for around $10 a year. You can do this when buying hosting as it is easier.
WordPress is free to install so there is no cost there.
A premium WordPress Theme. For example 60 themes from Elegant Themes is only $39 a year. (Includes a new theme once a month too!)
If using my hosting coupon code you can get all of this for under $100 for your first year. Simply an amazing business opportunity! I personally waited too long to buy a professional WordPress theme and wasted a lot of time and money.
WordPress Business Themes That are Mobile Device Friendly
There is no doubt that creating a website that is mobile device friendly, for business or not, is extremely important in this day and age. Not a problem when using Elegant Themes though. Various new themes come with an amazing responsive design which means your website will display beautifully and intuitively on all devices. All Elegant themes already look great on mobile devices as I often investigate my own sites from different smart phones, Androids and Apple device. There is also a plugin that converts your site for mobile viewing for free when you join Elegant themes. Let me tell you they just have every angle covered!